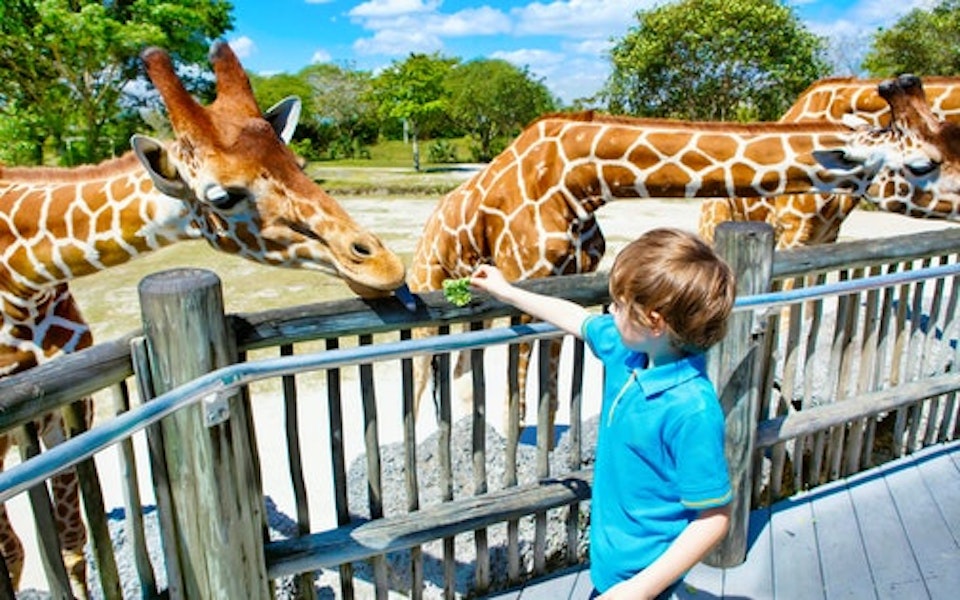 Dubai Safari Park - Why Must You Visit?
Exotic animals, interactive experiences, interesting animal shows, and delicious food - Dubai Safari Park has all the ingredients for a perfect trip. In December 2017, it opened in place of Jumeirah Zoo on a much larger scale, offering those visiting Dubai a chance to get up close and personal with several rare and exotic animals. 
Interestingly, the park replicates different habitats from around the world. From the Savannahs of Africa to the tropical forests of Asia, you'll get to witness the world inside this wildlife reserve. The extensive collection of animals include deer, bears, tigers, cheetahs, chimpanzees and many others. Here, you'll not only get to witness all these animals but also learn more about their habitats and ecosystems. 
Dubai Safari Park runs with a major focus on education. Through a number of interactive experiences, the park seeks to bring children closer to nature and teach them more about the wildlife, For this reason, the park has curated several programs for local schools.
Why Must You Visit Dubai Safari Park?
1. Experience different habitats from around the world
Within its gates, Dubai Safari park has replicated four natural ecosystems from around the world - the savannahs of Africa, the tropical forests of Asia, the deserts of Arabia, and the main attraction of the park, the Explorer Village that takes you on a journey through both Asia and Africa. In each of these zones, you'll meet animals native to these regions and learn more about their ecosystems.
2. Witness a wide variety of animals 
Elephants, zebras, lions, hippos, wolves, and gorillas - you'll find all of these and more at the Dubai Safari Park. In total, the park houses more than 2,500 animals belonging to 250 different species. You'll find many endangered species as well. If you are an animal lover, visiting the park will provide you with a great opportunity to learn more about the animal kingdom.
3. Take part in interactive activities 
Education and conservation are two important aspects of Dubai Safari Park. Through tie-ups with local schools, the park seeks to teach the importance of forest and animal conservation to children. For this reason, they host several fun and educational interactive activities like Giraffe Feeding and Bird Shows through which children can develop an interest in nature and wildlife. 
4. Click beautiful photographs 
Dubai Safari Park is a picturesque expanse of lush greenery. It has many manmade lakes, gardens, and forests within its gates. Not to mention the number of animals you'll get to see. A visit to this park will leave you with not only memories but also a host of drool-worthy photographs so don't forget to carry your camera along!